Auto restoration New Tampa
Looking for help with Auto restoration New Tampa?
We are your solution if you are looking for Auto restoration New Tampa.
Founded in 2014, Florida Rod Shop Inc. is the one-stop shop for all your hot rod, muscle car, exotic, and resto-rod needs. Located in Wesley Chapel, Florida, these professionals "eat, breathe and live cars." In the past five years, this company has grown into a full-service facility offering complete ground up restorations, complete metal fabrication, full machine shop, full mechanical and electrical repairs, including stereos and power adders. They also offer complete custom upholstery and convertible tops. Apart from these amazing services, they also welcome visitors to tour their facility and see the restoration in progress.
The experts at Florida Rod Shop work in a timely manner to deliver builds to the highest standards. They offer innovative designs with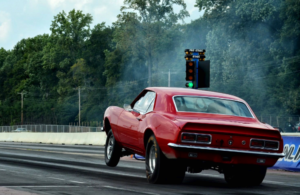 superb execution. This business offers complete electrical repairs and upgrades. Classic automobiles do not have the newest electrical advantages for comfort and road safety. To ensure each owner is happy with the final product, the Florida Rod Shop specialists will tailor parts as needed for each individual.
Florida Rod Shop will customize gauges, camera systems, and lights to your wants and your rod's needs. They will similarly upgrade your rod's mechanical system. To ensure a reliable engine for safety and performance, engines need upgrades and service. If you have an old-style V belt System, the team at Florida Rod Shop can convert it to a Ribbed Belt Serpentine System. These designs offer class to any American engine.
What's the good of having a hot rod without a personalized and custom paint job? Florida Rod Shop will keep your rod looking slick with a brand-new paint job that makes your car stand out and is sure to impress. Whether you want flames, pinstriping, or even zebra stripes, this business knows how to showcase your ride. Demonstrate your personality through a fresh design. We're ready to service your Auto restoration New Tampa needs.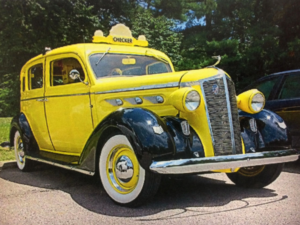 They can convert your aged muscle car into a modern custom resto mod with a completely new chassis, modern engine and drivetrain that will handle like a new corvette or mustang. Each car is handled with care and is never left outside to unpredictable weather conditions. Instead, your rod will be kept in air conditioning for its health through the building process.
Whether it functions as transportation or a show car, these professionals will help you achieve a perfect look and stellar performance. To increase overall performance and handling, Florida Rod Shop Inc. provides engine, suspension, and brake upgrades. They will work on all custom builds to their customer's satisfaction, promising quality work, customized mechanics, and personalized aesthetics.
One happy customer took his 1941 car in to fix a few imperfections. After leaving, he said "Car was returned looking and working great. Paint on car has been rejuvenated to the point it looks like a repaint, it now looks awesome." These builds require experience and care for a proper finish. The Florida Rod Shop team understand that hot rods, muscle cars, exotics, and resto-rods require a different kind of skill than the average mechanic shop can provide. They work with their customers to get the best possible results and top-notch performance.
Call us to help you with…
Auto restoration New Tampa