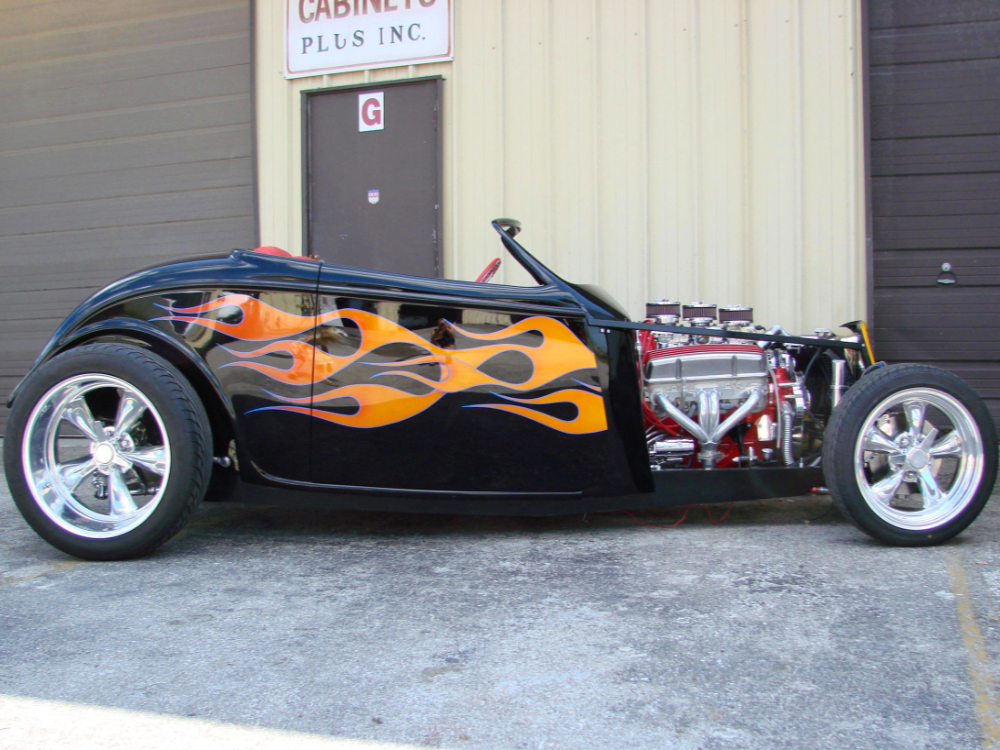 1933 Rat's Glass Roadster
10 month project start to finish. High Quality build. Vehicle features Rat's Glass Fiberglass body, stretched custom chassis, Chevrolet 383 stroker crate engine, TH 350 transmission and a quick change rear end.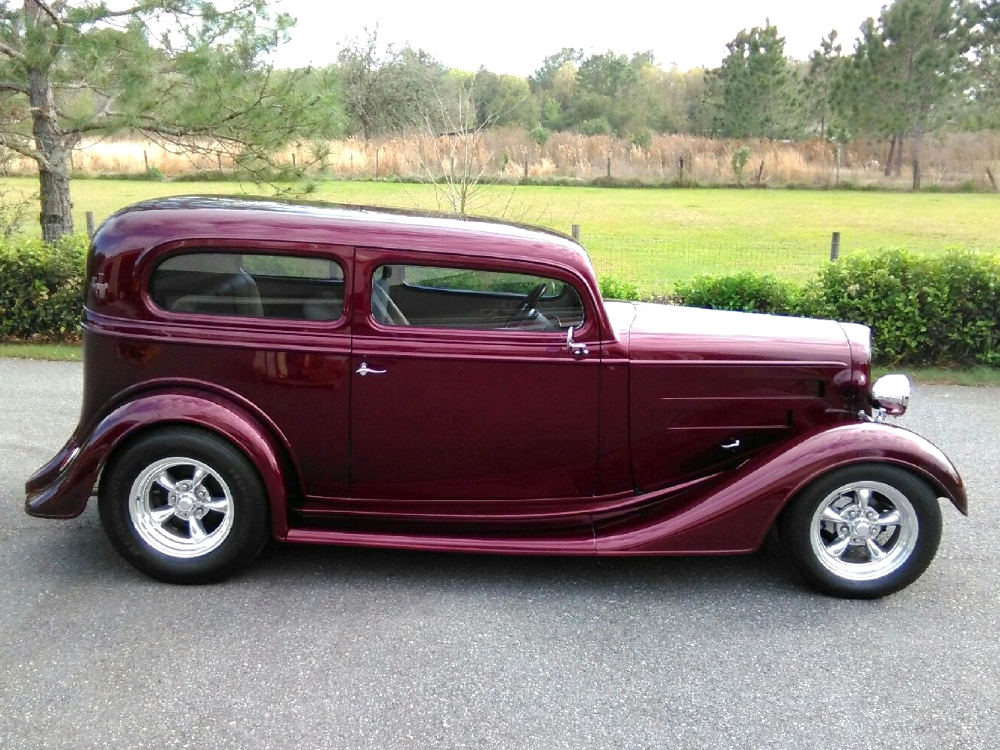 1934 Chevrolet Sedan with a 6″ Chop
6 Week Project Start to Finish.This vehicle was purchased with numerous undisclosed mechanical, electrical and drive-ability issues. The customer asked us to get the car mechanically sound which we did in three weeks. The customer was so impressed with the car she asked us to refinish the entire vehicle. The car was blocked straight, minor body damage was repaired. The car was next given a show quality Candy Paint Job.
Their first weekend the owner attended two major car shows and won Overall Best of Show in both!
1954 Lincoln Continental Custom
3 Day Project Start to Finish.Customer wanted his fully custom Lincoln Continental to have the sound of a mean aggressive race car. The owner desired a quick turn around due to his busy show circuit schedule. This custom Lincoln featured a 2006 Ford Mustang Drive Train and Air Ride suspension.
Our job was to install Thumper Cams, Intake and Throttle Body. We also provided a dyno tune to insure drive-ability. This customer loved our quick service and our spotless Facility.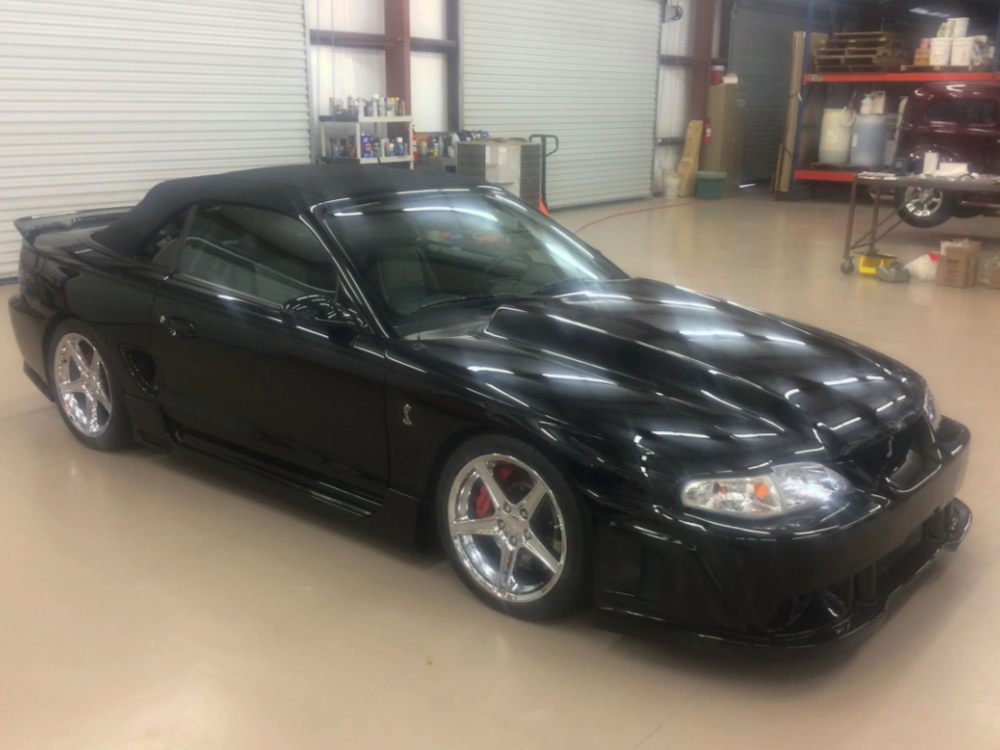 Shop Cars
We have a few shop cars that we use for car shows to display our work. The 1995 Mustang pictured features a hand built blueprinted and balanced Dart Block 427 Windsor 600 hp N/A Engine. The transmission is a Tremec 3550 5 speed attached to a an 8″ ford 373 geared rearend.
To make it handle like a dream, it has a complete eibach coil over suspension system with Baer 6 piston brakes.
The mustang features show quality black base coat clear coat paint job and a Robbin's black cloth convertible top.
The interior features a 2003 Mustang Cobra Terminator Interior!
Our Mission Statement
Florida Rod Shop Inc. was founded to provide the highest quality service for Street Rods, Resto Rods, Custom Show Cars, Muscle Cars & Exotics. We are to perform the work to the highest standards in a timely basis. Our builds are to be of the highest standards including innovation of design and execution.
FREE Hot Rod Your Classic Car Estimate!