Quality Paint & Body Work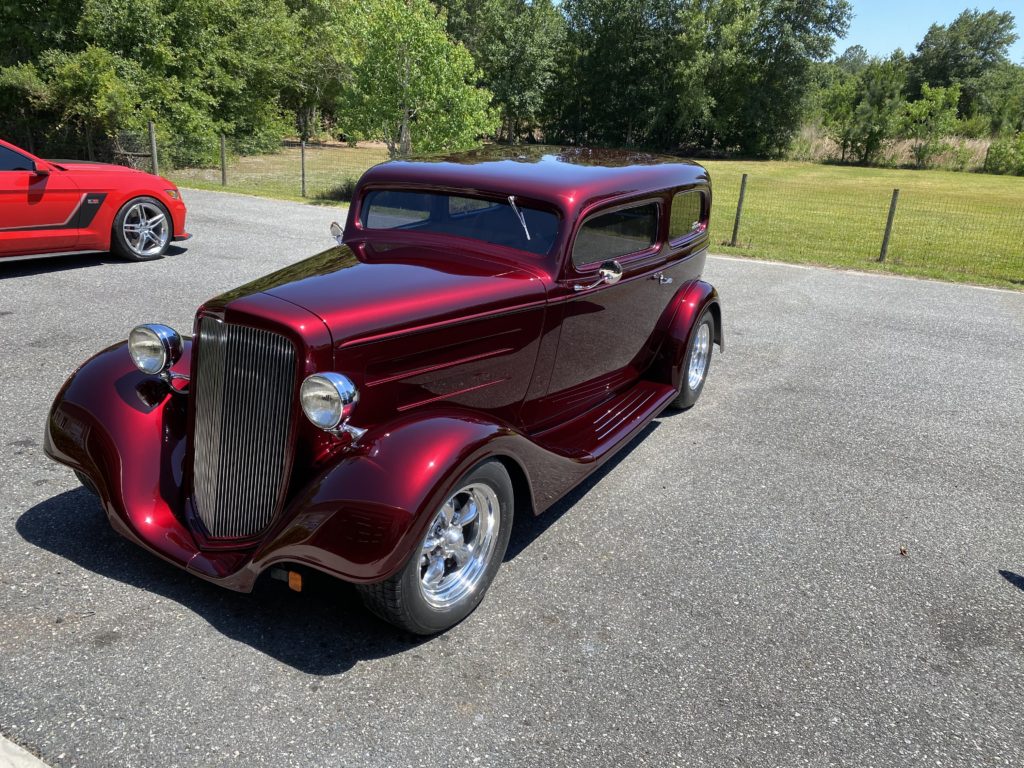 1934 Chevrolet Standard 6″ Chop
This vehicle came in to our shop for mechanical and electrical work. Once completed the owner wanted to make it her own with a custom Candy Paint Job. After careful review with our client decided on a custom proprietary PPG color developed by Florida Rod Shop as a one off color. We agreed never to disclose our formula. As you can see this paint simple explodes in the sun. This car is a proven show winner with literally hundreds of trophies. 
Custom Paint Flames & Pinstriping
This car featured PPG Base Coat Clear Paint System with custom one off hand laid flames.
To top off this glass finish we added period correct hand painted custom pinstriping.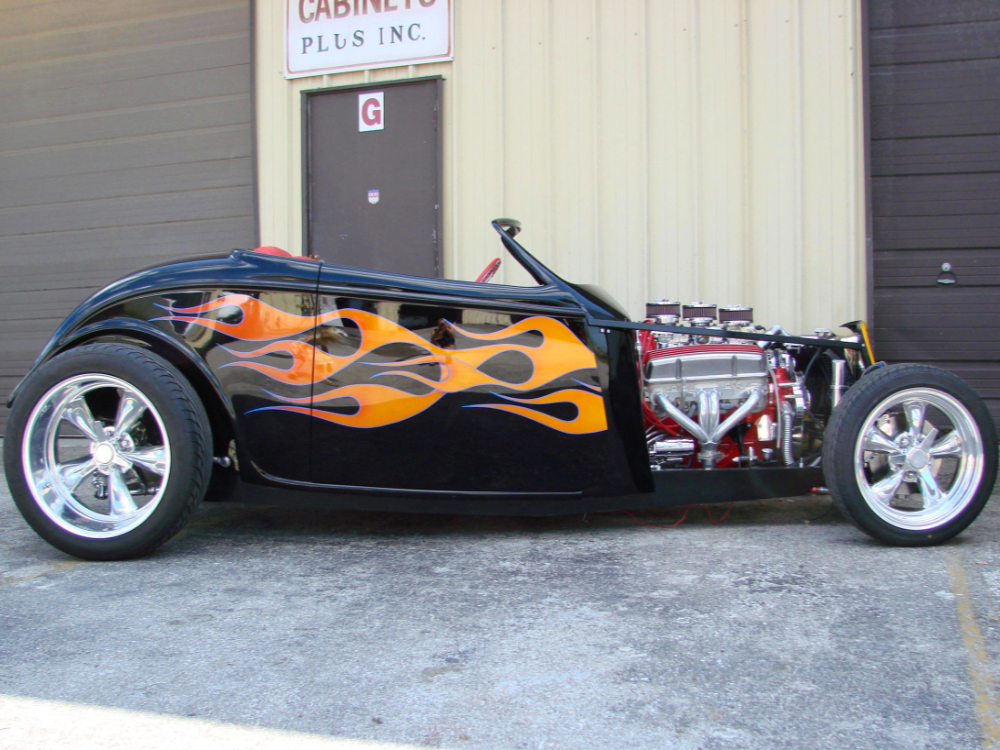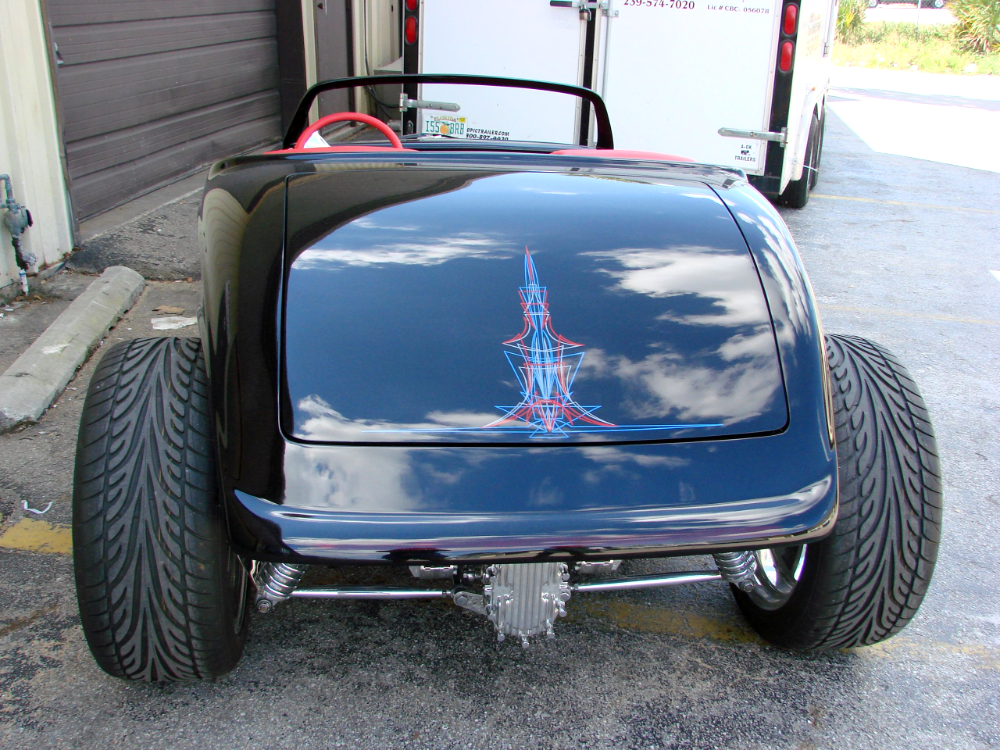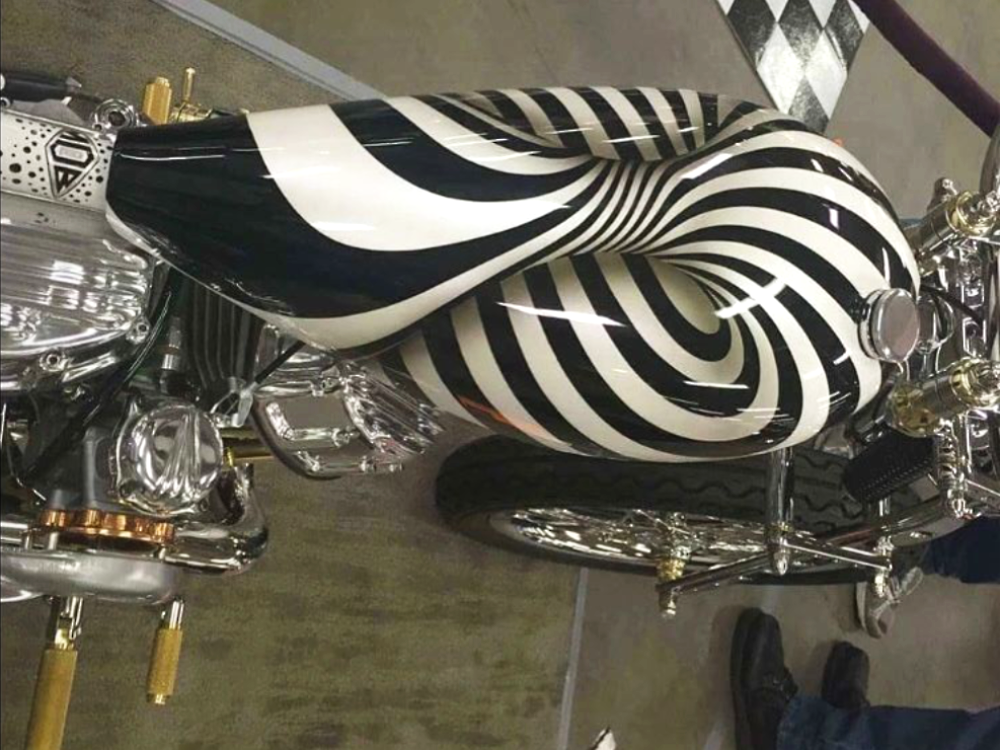 Quality & Performance
If you have the ideas we can put them into paint. How about these Zebra Stripes with a twist! Just plain Wow!
Our Mission Statement
Florida Rod Shop Inc. was founded to provide the highest quality service for Street Rods, Resto Rods, Custom Show Cars, Muscle Cars & Exotics. We are to perform the work to the highest standards in a timely basis. Our builds are to be of the highest standards including innovation of design and execution.
FREE Hot Rod Your Classic Car Estimate!